Writing and Childhood Development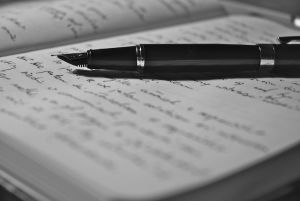 Childhood development includes a combination of circumstances which shape the lives of kids. In some instances these circumstances are genetic, while in others, children learn from their environments and teachers. Teachers take different forms as well; parents take on the roll of teachers, and instructional staff within schools take on these teaching roles. Therefore, it should not be a surprise that writing is an important aspect of every child's development. Unfortunately, some school have placed less of an emphasis on the importance of writing at an early age. What many people fail to realize is that writing and reading depend upon one another. Children who exhibit strong writing skills early on, tend to become successful quickly. These successes often occur within the classroom environment, but they also occur outside of school.
Written communication is important because more emphasis is placed on it as children become older. During high school teachers make a concerted effort to develop writing skills. Indeed, writing is an integral part of success for students. For example, most colleges require students to write an essay as a part of their application procedures. This essay offers college admissions office an initial glimpse into what kind of student you will become once you are accepted into the University. Children who practice writing early, set themselves up for future success.
Another way that writing influences childhood development, is that it helps students to communicate. This is especially true for children who have disabilities or speech impediments which prevent them from verbalizing their thoughts and feelings. Consider how frustrating it might be for a child to not be able to express thoughts through spoken language. Writing provides a way for these children to communicate much more effectively, and it allows them to grow with their peers. It provides a means of communication when all other options are off of the table.
Persuasive writing is a technique which places an emphasis on the audience. While it is primarily taught in the middle school and high school grades, it is still vital for childhood development purposes.This type of writing requires you to formulate a sound argument. It also requires you to see things from another person's point of view. Younger children benefit greatly from understanding the way other people feel. The ability to show empathy, or an understanding of how others within a peer group feel, is a huge part of childhood development.
Language and verbal skills are also enhanced by writing. We live in a world in which technology allows instant access to communication. Texting through various media allows children to state opinions and to talk with friends. However, more children are finding it difficult to separate the different types of writing which are required in specific situations. Some students use slang or the shortened versions of words in formal papers. Childhood development is increased when the child learns how to tailor his or her written words to fit a specific audience. This is a skill which demonstrates an overall sense of self.